SHACKLETON PARTNERS
Whether we're creating bespoke products for innovative brand collaborations, delivering unique and luxury expedition experiences to the world's most remote regions or promoting protection of the polar regions, Shackleton works with select partners around the world who share the values of the 'Boss'.
LEICA CAMERA AG
Leica Camera AG is an international, premium manufacturer of cameras and sports optics. The legendary reputation of the Leica brand is based on a long tradition of excellent quality, German craftsmanship and German industrial design, combined with innovative technologies.
Shackleton partnered with Leica Camera AG to develop the world's first extreme-weather photographer's jacket, the Frank Hurley Photographer's Jacket. The Jacket was co-developed with professionals including expedition photographer Martin Hartley, and inspired by one of the greatest photojournalists of the 20th-century.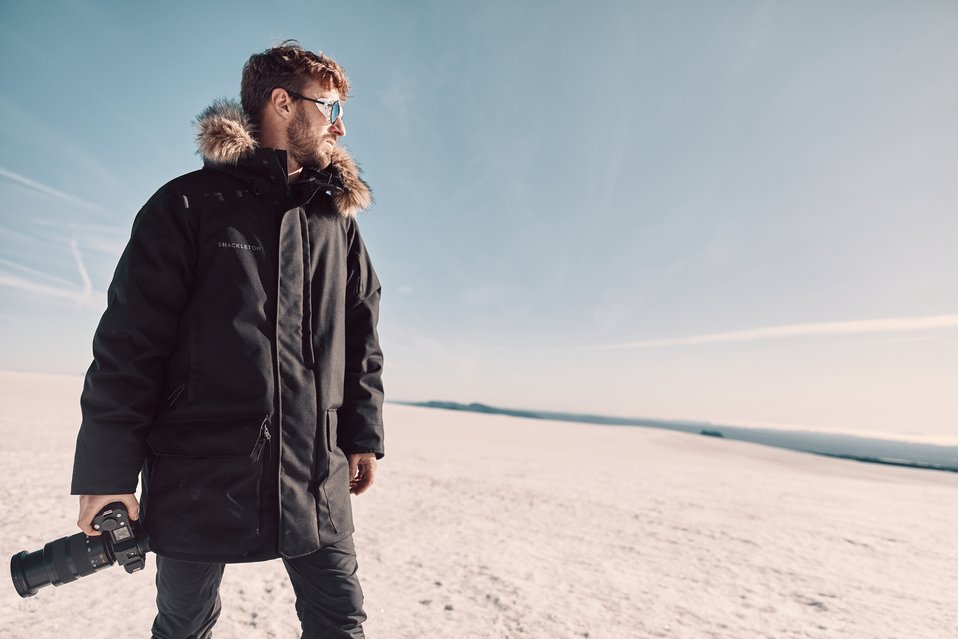 Pelorus design tailor-made travel, yacht charters and experiences in extraordinary places across the globe that seek to transform our perspective. They endeavour to meet clients' wildest aspirations using their global network of contacts, exclusive access, innovative team and extensive research.
Pelorus has chosen Shackleton as official apparel partner to equip guides and guests with expedition-grade apparel engineered for extremes.
Polar Latitudes focusses on delivering boutique and luxury Antarctic cruise experiences, offering excursions including Shackleton's Final Quest visiting sites of the greatest survival and rescue story ever told.
Shackleton is official apparel partner for Polar Latitudes, providing highly versatile all-season Team Jackets, to both on-board staff and clients. The Team Jacket is seam sealed throughout, windproof and waterproof to 20,000 h/h, designed to protect and perform in extremes.