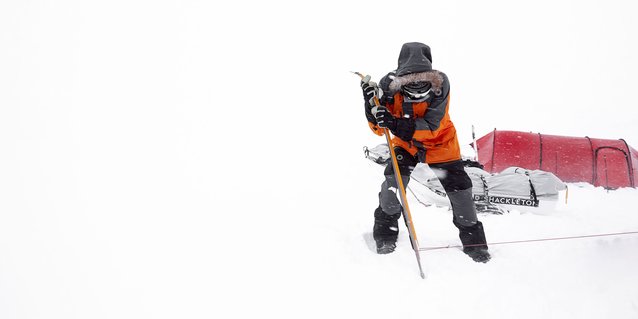 EXPEDITION UPDATE: SHE WHO DARES
WORLD SPEED RECORD ATTEMPT
British polar endurance athlete Wendy Searle has been forced to end her challenge to break the female South Pole world speed record, solo, unsupported and unassisted.
READ MORE ->
The mother-of-four completed the 715-mile (1,150km) trek in 2019-2020 and this year is aiming to break the record for the fastest woman to complete it. Three years ago, Searle completed the challenge in 42 days, travelling solo and unsupported. To beat the record this time, she needs to complete the challenge in 38 days and 23 hours, which will mean moving at least 7% faster. Departing on the 5th December, ambitious Searle is looking to beat the previous record significantly.
The headline purpose of the expedition for Searle is to inspire other women and girls, in particular mothers and those in midlife, to set and go after ambitious goals which perhaps they had previously thought unattainable.
Searle is using marginal gains and a project team of sports psychologists, coaches and nutritionists to optimise her expedition. At the age of 45, her endurance and mental strength are at their peak. At home Searle's training includes replicating pulk hauling by dragging tyres in the Welsh countryside; hiking with weights in the Brecon Beacons; and training at the gym.
As part of her work as Expedition Manager at Shackleton, together with Louis Rudd, Searle leads trips to renowned polar training locations. These include Finse, Norway and Langjokull, Iceland, ideal training grounds for her upcoming extreme endurance challenge, where she traverses some of the world's harshest environments.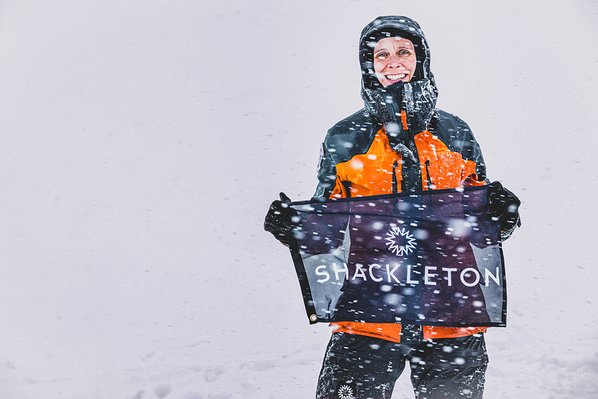 Live updates from the expedition. Click on the icons on the map to listen to audio clips sent from the ice.
"There's usually a bit of eye-rolling whenever I mention Antarctica, my children think it's a normal thing to do now. I hope they're inspired by what they've seen. I want to try and go a little bit faster and really put out there that I'm aiming for the record. It's going to be a massive challenge, that's for sure - ambitious, but I think it's definitely achievable."
To accomplish the gruelling challenge and withstand one of the coldest climates on earth, Wendy will be trekking using Shackleton's Pulk Suit, specifically designed to protect her from the elements where temperatures can routinely reach -40° while providing the mobility and temperature regulation required while pulling a pulk.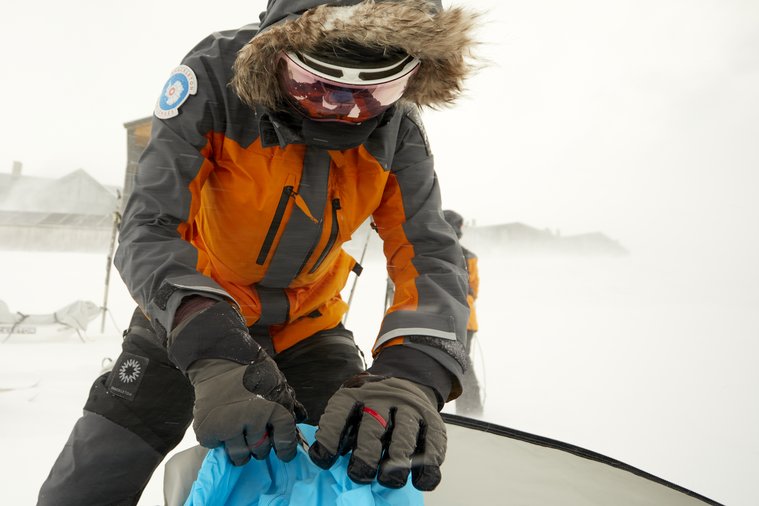 If She Who Dares has inspired you to tackle your own life-changing challenge, Shackleton has the knowledge, skills and access required to facilitate you achieving your own momentous goals. The Shackleton Challenges team, lead by Louis Rudd and Wendy Searle herself, delivers a unique expedition experience and training programme. The goal is to enable people of all abilities to develop their skills in some of the world's most spectacular and extreme environments. With our range of levels and environments there will be something for everyone. If you can't find the Challenge you envisage, you can get in touch with the team to design a meticulously-planned bespoke itinerary unique to you.