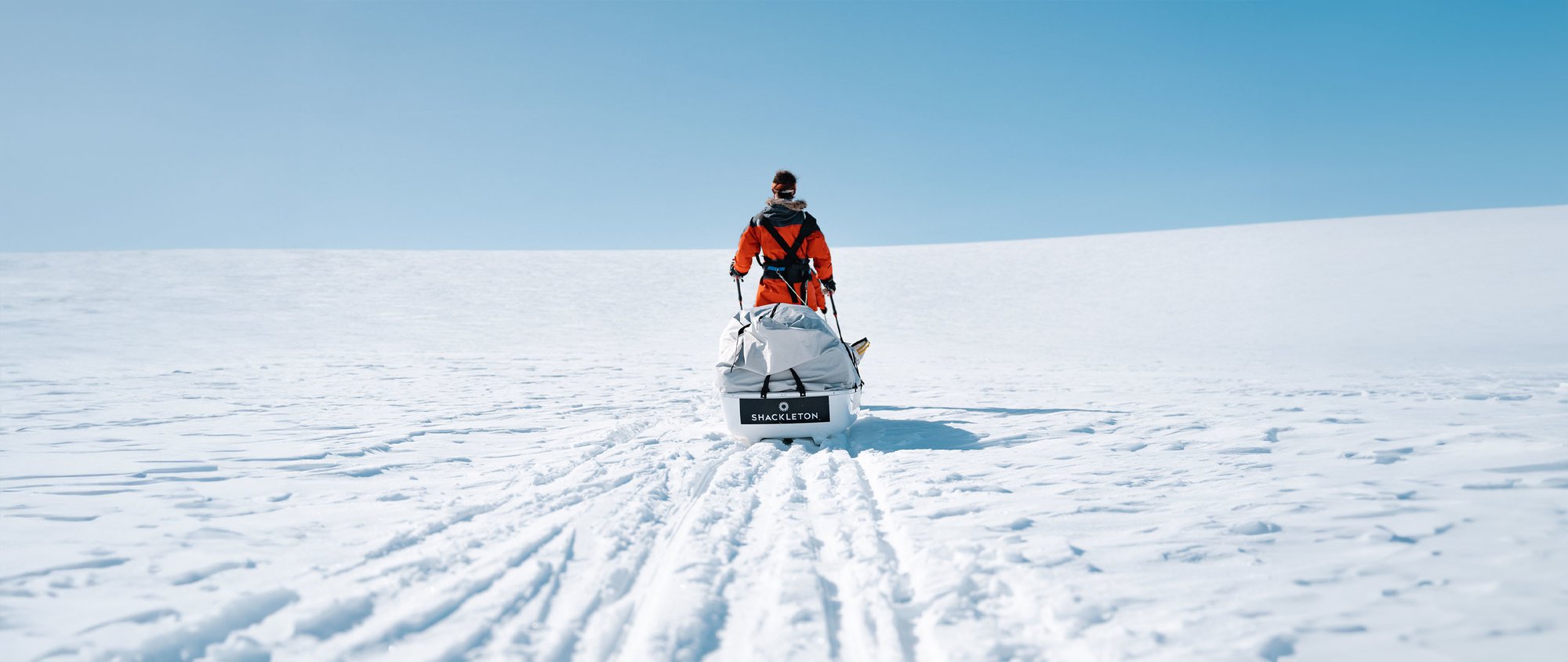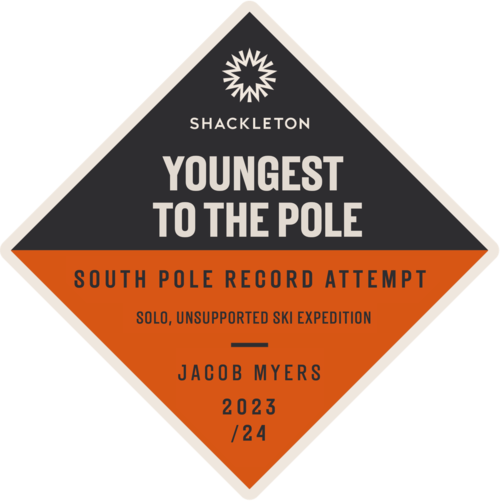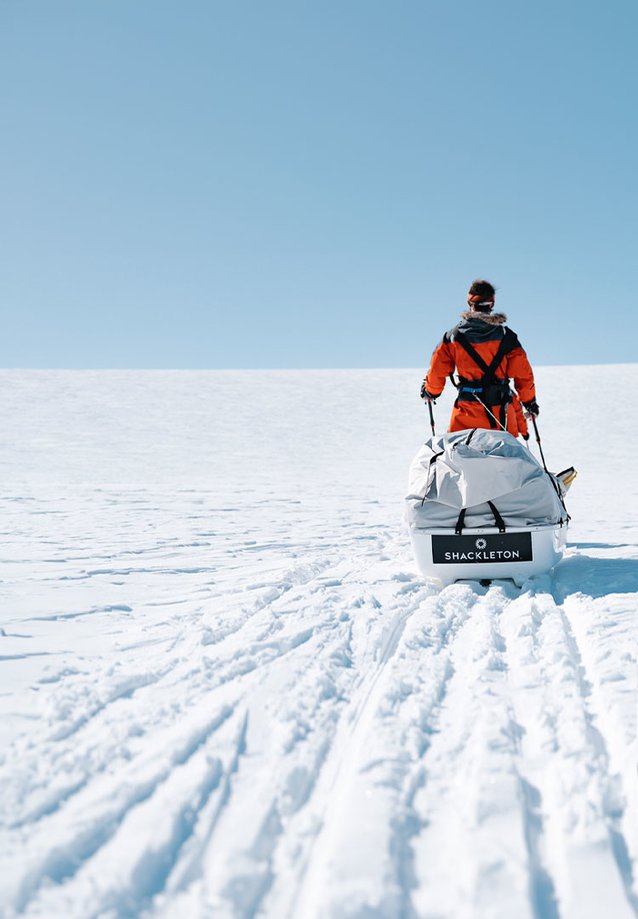 SOUTH POLE RECORD ATTEMPT
American polar endurance athlete Jacob Myers is attempting to break the South Pole world age record and become the youngest person in history to complete the solo, unsupported ski expedition.
READ MORE ->
Jacob Myers, an intrepid adventurer and polar enthusiast, is set to take on a remarkable challenge as he attempts to become the youngest person in history to complete a solo, unsupported ski expedition to the South Pole. The expedition will see Jacob undertake a gruelling 700+ mile ski journey in isolation, braving the extreme conditions of Antarctica to reach the Geographic South Pole.


Having passed rigorous evaluation by the Antarctic Logistics & Expeditions (ALE) in May, Jacob Myers has dedicated the past two years to comprehensive training, honing his skills and preparing himself mentally and physically for the demanding expedition. The daring adventure is scheduled to begin in November, where Jacob will venture from the edge of the Antarctic Continent towards the iconic South Pole.
Antarctica's harsh environment poses numerous challenges, with blinding snowstorms, powerful winds, and temperatures plummeting well below -40°F/C. Jacob will face the daunting task of enduring extended periods in a caloric deficit, hauling a heavy pulk daily, and confronting the mental toll of solitude.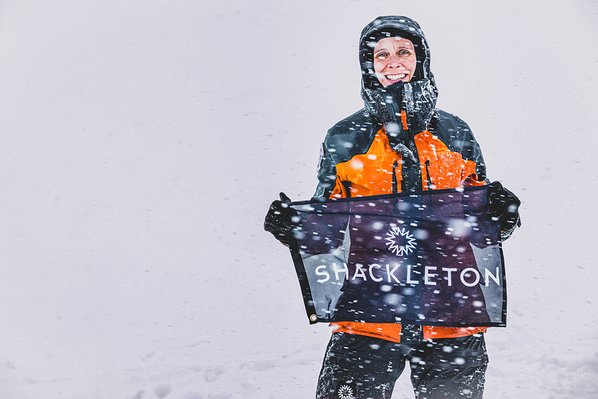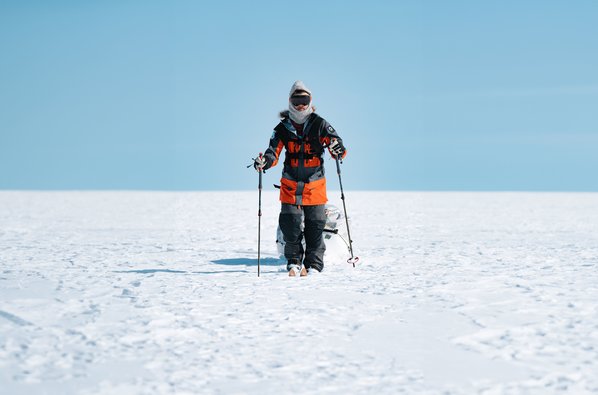 Jacob has now arrived in Antarctica and live updates will be available as soon as the expedition begins.
"Setting the record isn't enough. I aim to offset 100% of my expedition's carbon output and will be speaking at length on those efforts and the importance of preserving Antarctica's land protections when the world votes on it in the year 2041. I will be alone on the ice, but this project is so much bigger than me. It will take the whole community to make it a reality, and I have faith in all the amazing environmentalists I've met over the years to stand behind me during this time."

To accomplish the gruelling challenge and withstand one of the coldest climates on earth, Jacob will be wearing the CHALLENGER Expedition Pulk Suit, specifically designed to protect him from the elements where temperatures can routinely reach -40° while providing the mobility and temperature regulation required while pulling a pulk.

If She Who Dares has inspired you to tackle your own life-changing challenge, Shackleton has the knowledge, skills and access required to facilitate you achieving your own momentous goals. The Shackleton Challenges team, lead by Louis Rudd and Wendy Searle herself, delivers a unique expedition experience and training programme. The goal is to enable people of all abilities to develop their skills in some of the world's most spectacular and extreme environments. With our range of levels and environments there will be something for everyone. If you can't find the Challenge you envisage, you can get in touch with the team to design a meticulously-planned bespoke itinerary unique to you.
"When we were growing up we didn't see any representation of female firefighters or female adventurers, and we therefore didn't really know these options were available to us. We intend on being visible role models to women and girls, as you can't be what
you can't see!"
GEORGINA GILBERT AND
REBECCA OPENSHAW-ROWE